TERRI B! (US)
TERRI B! (US)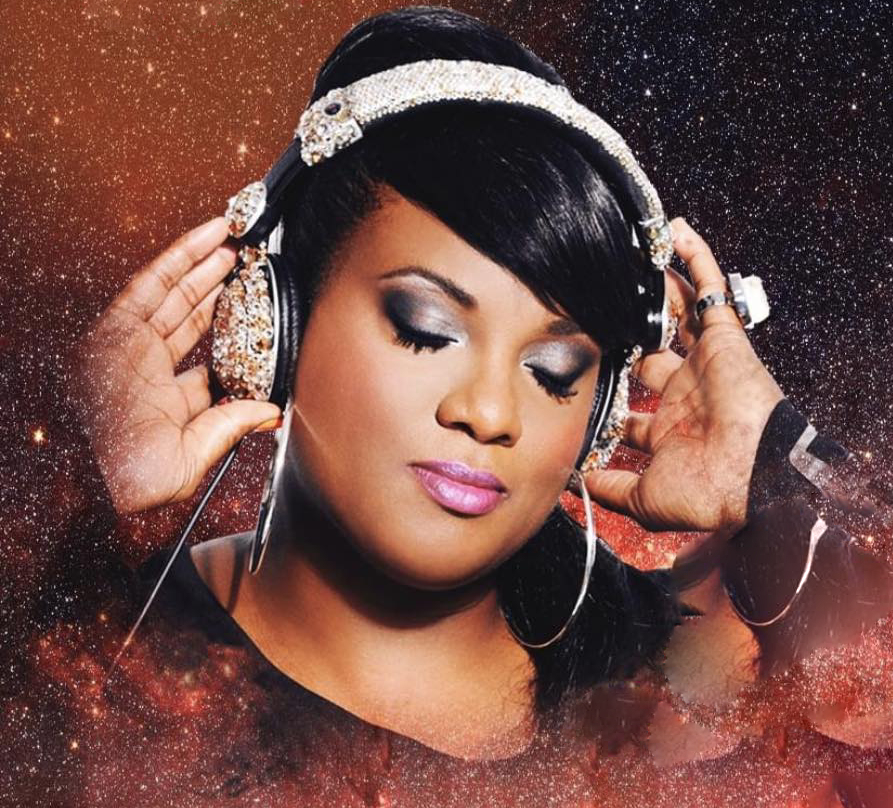 Biography
The Housecrunch was the brainchild of Terri B! and was first broadcast in 2006. 
She enlisted guest deejays to support the show, including now Vamos A&R, Rio Dela Duna, and featured not only her own mixes but many both up and coming and legendary Deejays. Soulmagic, Sean Finn, Earth N Days, Rod Carrillo,  Median, Burhan G and others have joined the line up. 
The show has always been about house music and soulful dance tunes that were the basis for Terri's long career, but her diversity as a former Trance, Tech House and Pop artist gave her plenty of wiggle room to experiment with the format.
The accomplished chart topping Dance Vocalist / MC / DJ, Songwriter and Remixer, is one of the most sought after voices in the scene. She has recorded multiple hit club records with solid names like Avicii, Laidback Luke, Cazzette, Roger Sanchez, Ralphi Rosario, John Dahlbäck, Henrik B, ATB, Bob Sinclar, Thomas Gold, D.O.N.S., DJ Antoine and Calvo to name a few. Her vocals have landed on the remix boards of Avicii not once but twice and she collaborated with a who's who in electronic music. 
Terri was the first major remix for Avicii, when he was given the chance to remix Bang that Box for her collaboration with Roger Sanchez and soon after became a household name. 
She will always be grateful for the chance to work with him. Career highlights include three #1 singles in the US Billboard Club Songs Charts a #1 radio hit in Spain and Italy with her band 2 Eivissa with the single Oh La La La, more than 65 million streams on Spotify with her original song, Blind Heart with Swedish Deejays Cazzette in 2015 more than 450.000 spins in Russia on pop radio with the song Heaven in 2010 and topping Traxsource charts at #1 as well and most recently a #1 UK Soul Chart single with her soul Project The Terri Green Project with the song, Night to Remember and #1 in the USA Independent Soul Charts. 
Terri was nominated in 2020 for Female Artist of the year.  Terri has crafted a long and prestigious path in dance and simultaneously landed #1 spot in the  Uk Soul Chart in 2109 with her soul band The Terri Green Project. 
Releases on all the top dance labels including, Ultra, Ministry of Sound, Kontor, Defected, Joia / Nero, Z Records, Nervous, Armada, Positiva, Sony, Carrillo, Nervous and more have led her to a long and relevant career in dance music. 
Her songwriting talents for Medina, Sarah Connor, John Dahlback, Roger Sanchez, Laidback Luke and more global artist but was also instrumental in projects with legendary artists Stephen H. Dorff and Smokey Legend Chris Norman, showing her diverse chops.  
Touring the biggest venues and festivals in the world was a dream come true for the Vocalist, DJ, Producer and vocalist.
Terri has shared stages with David Guetta, Tiesto and some of the brightest stars in dance.
* The Housecrunch Radio Show :
Her weekly radio show The Housecrunch with Terri B!, still reaches at more than 2 million listeners globally each month aired on various FM and Internet stations with regular contributors such as Italian producers Gabry Sangineto & Sergio Matina and George Von Liger the soulful house show was already labeled Soulful during the early 2000s and she has never waited for the trend. 
She has been house, loved house and remains house with a 1000 plus roster of singles and remixes, she is on fire in her dance music career and remains one of the relevant vocalist and now influential music producers, and radio host. 
The show features the best in classic house, soulful house, tech and disco house music.. 
Terri's personal show is remains true to classic soulful house and disco house.  
Her shows have been downloaded more than 32.000 times.